Microsoft's Master Data Services (MDS) prevents an entity being deleted if business rules have been defined for any of its attributes.
However, when trying to delete the entity in the SQL Server 2008 R2 edition of MDS, a visual indication that a business rule exists is not provided. This can be frustrating during the development of a new model as it is refined and entities are being created/deleted.
For example:
A Product entity exists within the Products model which only has the default attributes of Code and Name.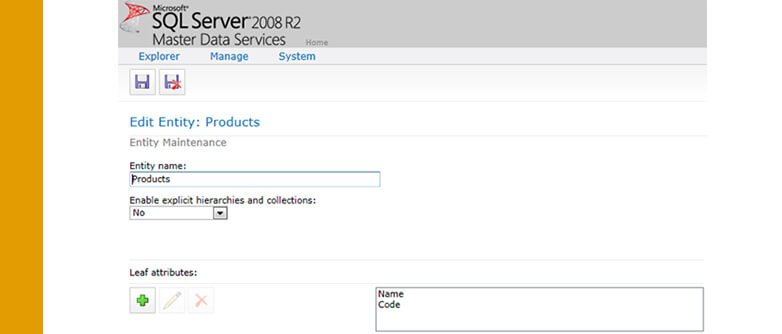 A business rule has then been defined for the 'Name' attribute to make it required.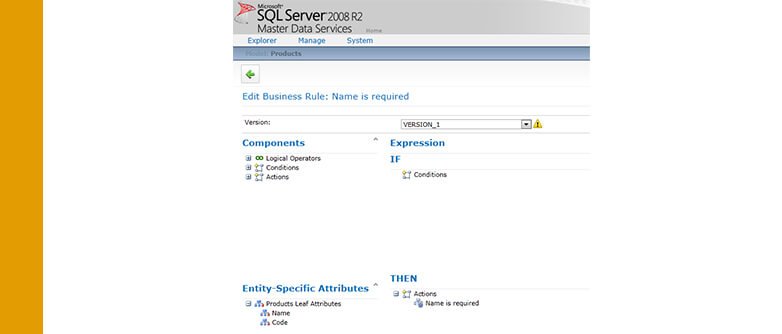 Then, if the administrator tries to delete the entity and clicks 'Ok' to the confirmation dialogue, MDS appears to only do a screen refresh.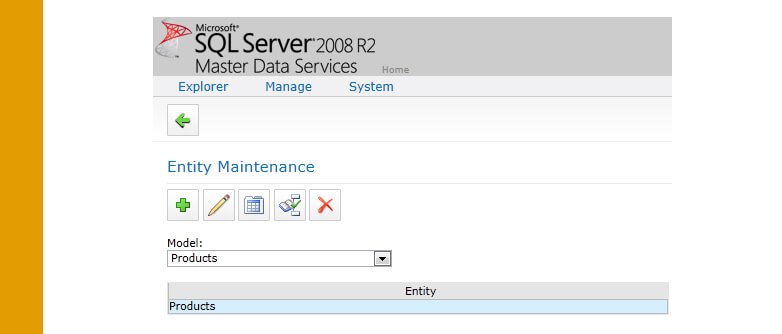 The administrator needs to first delete the rule and then re-attempt to delete the entity.