Move beyond spreadsheets for planning, budgeting and forecasting
Preparing budgets or forecasts is extremely resource intensive and is mired with inconsistencies and inaccuracies across each cycle. Much time is wasted:
Chasing down spreadsheets from your contributors
Trying to consolidate various spreadsheets into a standard format
Making sure everyone is budgeting on the latest version
Fixing broken or missing links and formula errors
Cross checking sheets and workbooks to ensure they consolidate correctly

The best-run companies have streamlined the budgeting and forecasting process so it's more collaborative, agile and flexible, enabling the finance team to effectively manage what should be a critical component of their business systems.
The reality is that most companies fail to achieve this outcome because they continue to rely on spreadsheets even when 88% of spreadsheets contain errors (Wall Street Journal April 20th, 2013) – it's like being stuck in Excel hell.

Removing IT dependency
Many solutions beyond Excel require significant IT involvement or external consultants to support and make changes. But there is an alternative. Using a cloud solution built for business users with an intuitive interface will ensure your finance team can take control. No hardware, software, scripting or coding is required.
Because IT staff are not needed to maintain the system and its hardware, the total cost of ownership (TCO) ends up being much lower compared to traditional on-premise software, with the majority of cost limited to subscription fees.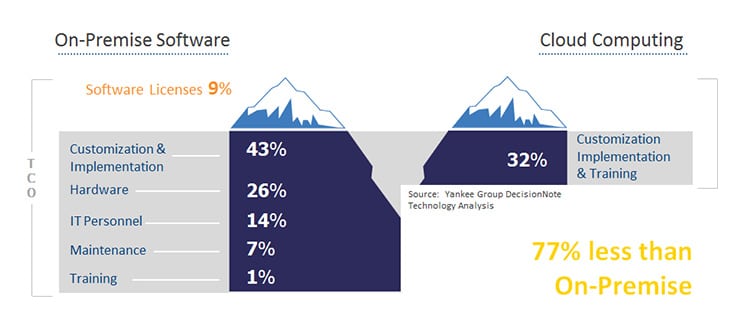 A cloud-based solution
Using a cloud-based solution supported by the finance team means faster budgeting and planning, agility to change models as business needs dictate, and reduced costs for IT support and infrastructure. 
One of the cloud-based solutions QMetrix offers is Adaptive Insights. It is affordable, easy to use and rapidly deployable to companies of all sizes. Very importantly – it will overcome Excel hell.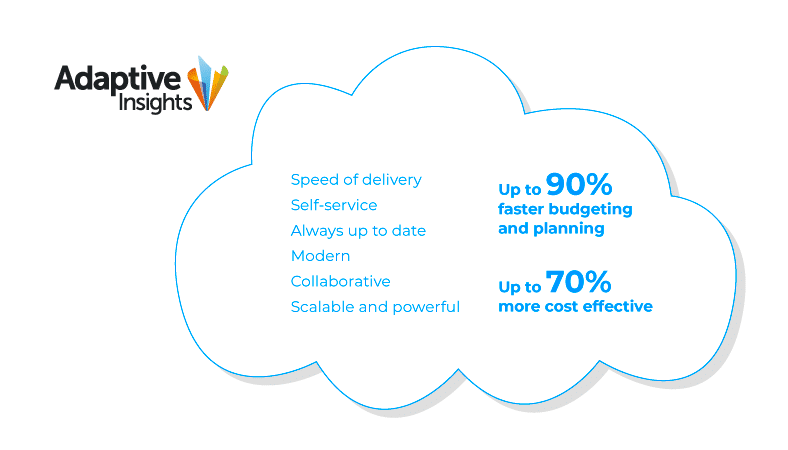 As shown in the image above, Adaptive Insights streamlines the typical labour-intensive components of an enterprise wide budget that the office of finance are responsible for. Adaptive Insights provides intuitive out-of-the-box functionality for today's modern organisations and teams that want applications that are:
User friendly and easy to use. This encourages user adoption
Scalable and can integrate with any number of source systems
Easy to manage and operate – no complex coding or programming required
Features and capability that come pre-built such as version control, audit trails, what-if analysis and drill to transactions

To learn more, dive into more features, benefits and videos of Adaptive Insights.
Interested in planning, budgeting and forecasting in the cloud? QMetrix consultants are finance professionals who have successfully implemented solutions for many organisations. Let's chat about how we can help.
This post was originally published on 10 January 2015 and updated since.