Prepare yourself for tomorrow's challenges – with the right technology
In a volatile world, the right technology can give your organisation the ability to be informed, agile and confident decision makers – so you are better able to meet the challenges of today and tomorrow.
With the rapid pace of change in today's business environment, organisations need to leverage technology to be sustainable, grow and be on the cutting edge.
At QMetrix we work with industry leading technologies that we have rigorously tested, evaluated, and implemented successfully for many clients.
These technologies help organisations in the areas of corporate Budgeting and Planning, Master Data Management, Business Intelligence and Analytics, and Forms and Workflow Automation.
Our consultants are experts at guiding our clients in selecting the right solutions for their unique business needs, and providing end-to-end consulting services from analysis to design and delivery.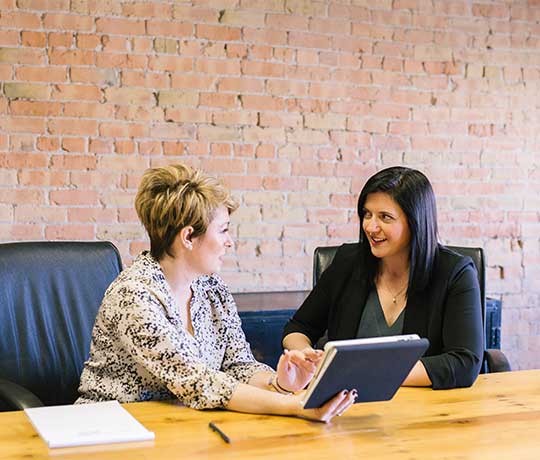 Created by an ex CFO for finance professionals, Workday Adaptive Planning (formerly known as Adaptive Insights) is a leading cloud based Corporate Performance Management (CPM) solution that enables organisations to conduct continuous planning, reporting and analysis.
This makes the budgeting, forecasting and planning process more efficient and accurate, and allows the finance team to focus on strategy more than spreadsheets. It also fosters greater cross-team collaboration and accountability for budgets.
Easy, powerful and fast, Adaptive Insights is consistently rated as a top performer on sites like Gartner Peer Insights, TrustRadius and G2 Crowd.
As a Master Data Management software, Profisee helps companies build a trusted foundation of data.
It brings together the best and most accurate components from each data source to create a single, truthful representation of entities such as customer, product, employee, asset or chart of account, to name a few.
Profisee offers a complete end-to-end solution to meet important data management challenges. Within the Master Data Management market, it boasts being #1 in Total Cost of Ownership, #1 in Time to Value and is the fastest growing vendor.
Microsoft Power BI is a market leading Business Intelligence and Analytics software with a range of business analytics tools.
Users can easily analyse data and share insights in minutes, to enable quick reporting and understanding of the business. Microsoft Power BI seamlessly integrates with existing Microsoft technologies.
Powered by IBM's automation and built-in intelligence capabilities, IBM Cognos Analytics delivers Business Intelligence and Analytics.
More than just a solution to prepare, explore and share data, IBM Cognos Analytics uncovers hidden patterns, reduces time needed for data preparation and allows you to pose questions and receive intelligence responses.
With frevvo, you can have 100% automated business process management.
Easily build forms and transform manual processes into automated workflows so you can upgrade business efficiency and enhance performance.
"The absolute show stopper for us was moving from a monthly reporting cycle to allowing business managers to run their own reports and see the data in real time, whenever they choose."
Adam Shepard
Finance Manager, Royal Australasian College of Surgeons
Be ready for the challenges of tomorrow
Together we can use the right technology to propel your organisation. What would work for you?