Master Data Issues
Have you ever been in a meeting where different managers present the same information or metric with vastly divergent results? The meeting subsequently focuses on debating the reasons for the discrepancy rather than the organisation's performance associated with that metric and what needs to done to improve it.
Unfortunately this scenario is not uncommon, most companies do not have a precise view about their customers, products, suppliers, inventory or even employees. Confusion can arise with data flowing in so many directions as shown below.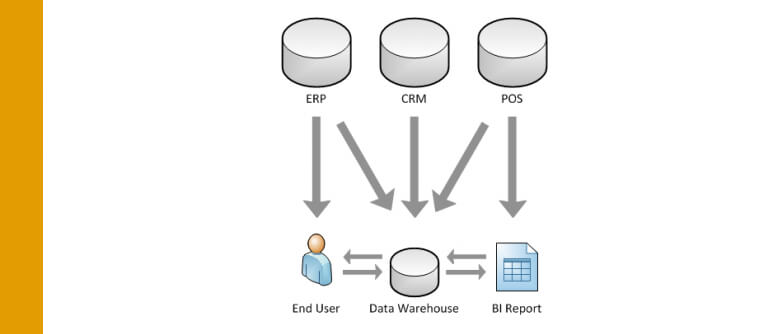 Leverage Technology
Fortunately, cost-effective solutions exist to facilitate the consistent alignment of master data or reference data across the organisation to create a single, unified view. The combination of refined business process using enabling technology is commonly referred to as Master Data Management (MDM).
From a technology standpoint, there are many different levels of sophistication that can be implemented, from a simple spreadsheet to manage the hierarchies to an expensive custom built solution on specialised software.  Within certain editions of the recent few releases of SQL Server exists an optional installable component called Master Data Services (MDS) which enables the integration and rules based alignment of reference data readily managed by the relevant business users.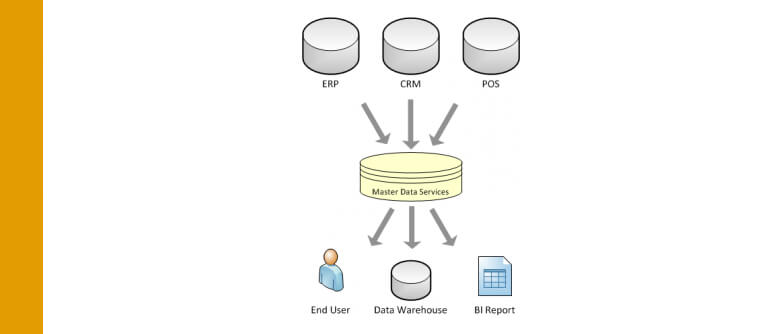 MDS is a highly customisable software component that can be integrated into other systems facilitating a real-time publish/subscribe of reference data (think new customer registrations via a website). It provides the platform upon which purpose built software can used enabling additional functionality such as reference data de-duplication or address validation.
Successful Outcomes
Using this technology, QMetrix MDM consultants successfully help customers to eliminate the need to provide ongoing explanations to management about why their monthly financials are inconsistent and save many man days per month lost trying to reconcile hierarchies between systems. In one example, QMetrix consultants implemented an MDM solution using Microsoft MDS for a major financial institution to regain up to 10 man days that were being lost each month trying to line up the Chart of Accounts between 3 different systems.
QMetrix has worked for over a decade in BI and has often seen a solution's success compromised by the lack of reference data management.
Call us on 1300 785 336 or email us to get in touch and learn how QMetrix can help your organisation suffering with master data issues.