Often when running Cognos reports and trying to export it into Excel, a problem or issue occurs where the browser settings in IE (Internet Explorer) blocks or disables the export functionality.

Please see the tips below to verify your browser settings to enable successful Excel exports.
Tip 1
In some instances the export has actually worked, but the usual download popup window does not appear. The first area to check is your recently downloaded files as seen below in the View Downloads menu: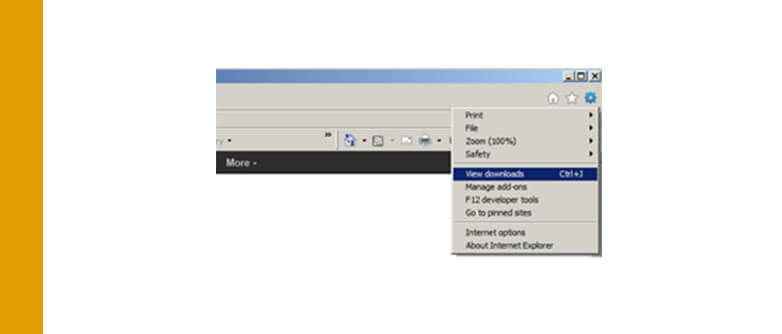 Tip 2
Another browser setting to check is the pop-up blocker, which can be disabled in the Internet Options -> Privacy tab.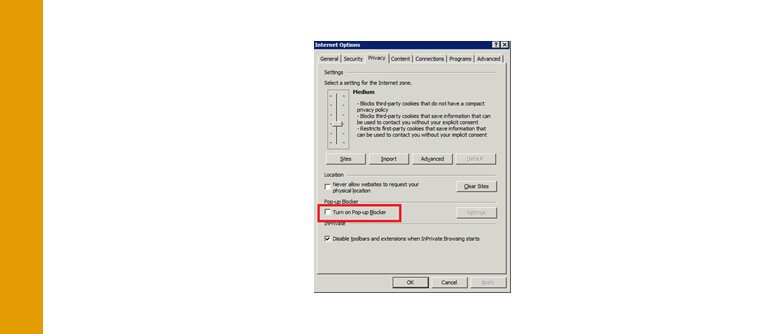 Tip 3
If by this point the Excel export is still not working, please check that downloads are actually enabled. To do this open Internet Options, click on the Security tab, select Local Intranet and click Custom level.
A new window will pop up, scroll down to Downloads area and verify that it is set to Enabled. You may need to repeat this step for Trusted Sites, however please see tip 4 before doing so.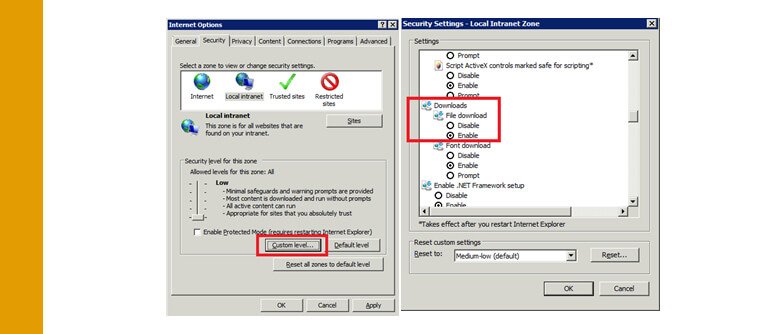 Tip 4
In some instances the Cognos server may need to be added to the Trusted Sites list. Open Internet Options, click on the Security tab, select Trusted Sites and click the Sites button.
Enter the URL of the Cognos server and click Add (you may need to uncheck the https: requirement first).