Power BI has come a very long way since Microsoft officially introduced it into the BI marketplace back in September 2013 as Power BI for Office 365. Many of the early users of Power BI for Office 365 were excited to see a powerful and flexible front-end visualisation tool from Microsoft.
Since its initial release Microsoft has continued to support and grow the tool set, providing an extensive end-to-end ecosystem offering a full SaaS reporting stack as well as an OnPrem solution for organisations not in a position to yet adopt a cloud strategy.
Often, at QMetrix we are asked, "Why would I consider Power BI?". Whether it be an impromptu discussion or formal presentation, the following are the top three reasons that always make it into the discussions around the strengths and limitations of Power BI.

Strengths of Power BI
1. It is a really, really cheap product
It is hard to compete with the pricing structure that Microsoft has adopted for Power BI. The full desktop version that users can download from the Microsoft website is free, with an upgrade to a Pro license only costing $9.99USD per user, per month (or again free with an Office 365 E5 license).
2. Backing for R&D
Microsoft's history of release items is extensive and deep, with the upcoming roadmap identifying lots of exciting new features. Being a strategic product of one of the largest software vendors, we can expect Power BI to continue to go from strength to strength under Microsoft's marque for the foreseeable future.
3. Excellent custom visualisation capabilities
With an open platform for custom visualisation development, Microsoft has created an environment where developers can create custom visualisations and publish these to the Market Place.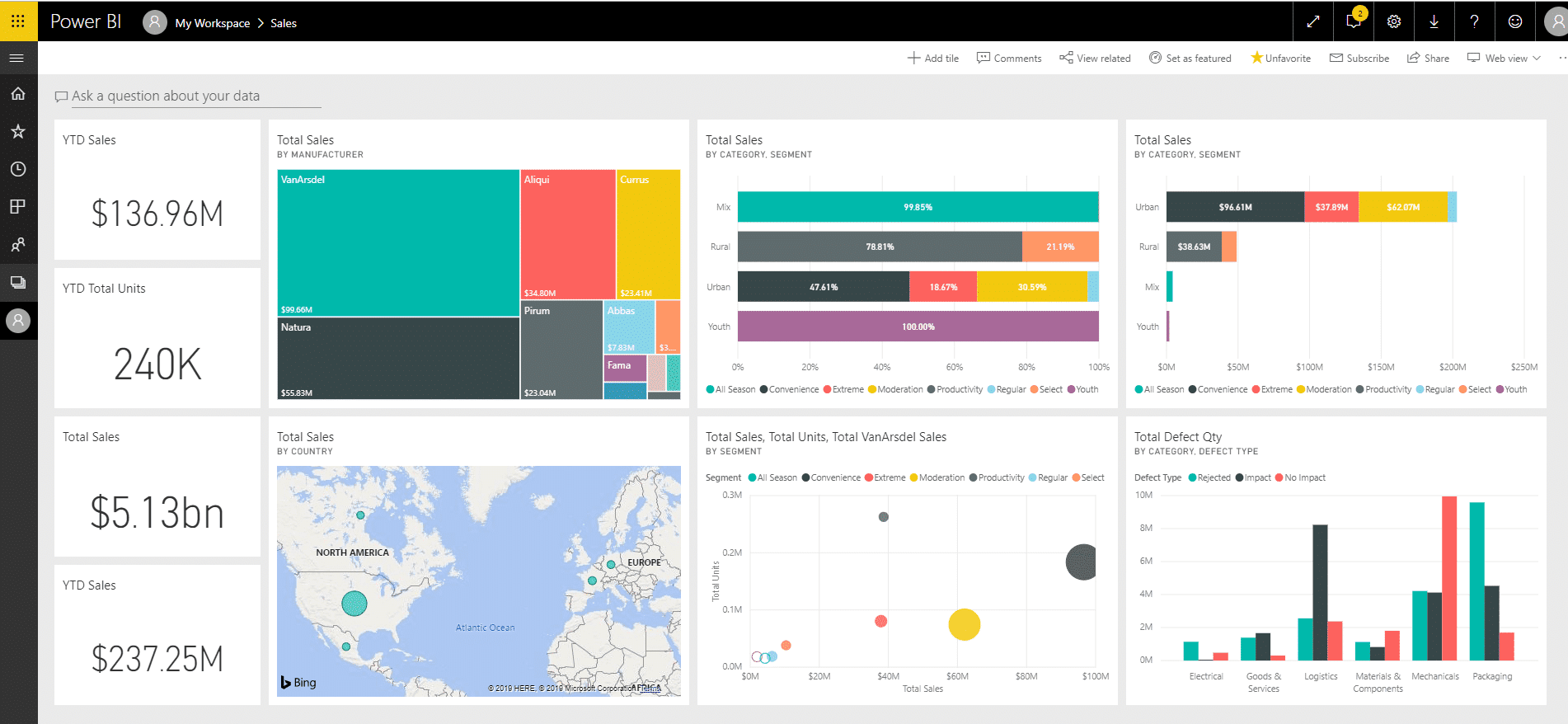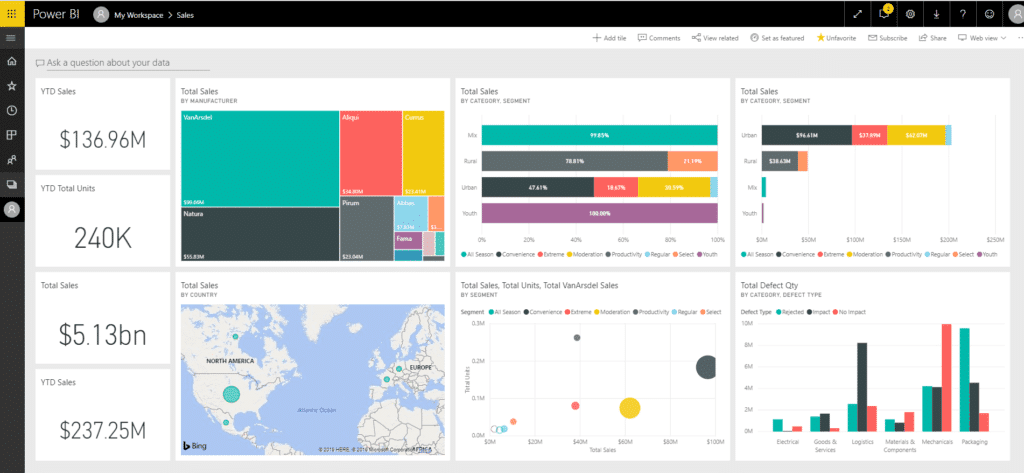 Limitations of Power BI
1. Data sizes
Although Power BI is flexible in digesting data and building an internal data model using the "Import Data" methodology, there are restrictions to consider. The biggest consideration is the internal data set's restriction to 1GB in size.
This doesn't mean that 1GB is the upper limit of a data set (one of our previous clients had a data mart consisting of several TB). It just means that considerations and planning is required.
2. Ecosystem complexity
The Power BI ecosystem can start to become confusing as there are so many components to it. We often meet clients who quickly get distracted by each of the offerings from Microsoft in the Power BI stack; they are not quite sure why they would be purchasing each component, or its function in the organisation.
Although each component has its own place and all can be purchased, architecting a well thought out, integrated and scalable Power BI enterprise environment is a solid investment. It will ensure fast adoption and futureproof an organisation's business intelligence investment.
3. Quirks and nuances
There are often a common set of examples where various formattings of visualisations (such as sorting) and default slicer values are difficult to implement.
Often these are default features that we have grown to expect in any front-end reporting tool, with first time users finding it quite surprising that sometimes simple and basic pieces of functionality are just not there.

In the last 12 months, Power BI has really proven itself to be a game changer by challenging other existing data visualisation tools in the marketplace.
With an expansive architecture that easily enables embedding, Power BI is an effective option for many organisations looking for a way to present their data in a visually appealing way inside a web application such as a customer portal.
By providing the ability to scale effortlessly, Power BI is often seen as the go-to choice for projects expecting the user set to grow from smaller groups of 5-10 users through to enterprise grade deployments covering tens of thousands of named users.
Although Microsoft has improved the ability for report designers to "tell a story" by integrating different sources of data, this can only take you so far. If your organisation hasn't yet invested in the foundations of Data Governance, you may struggle to get the most out of your investment in analytics and reporting. Too often, we see clients hit the data wall with limitations around size and quality, especially when sourcing data from Excel.
In summary, if your organisation is looking to investigate and demonstrate visualisations while integrating small "Islands of Data", design stunning visualisations for embedding in a custom web application, or even build out a well-structured data visualisation tool on top of an enterprise data platform, Power BI should certainly be a consideration in your tech stack.
Interested in learning more? Explore more features of Microsoft Power BI.